An issue with Emirates?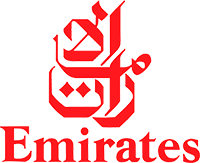 Here's a guide through people's most frequent issues with Emirates and how to sort them out. Get all the available contact options to reach Emirates and how to file a complaint.
Emirates telephone numbers
| | |
| --- | --- |
| Customer Service | 3448002777 |
What is Emirates Covid policy?
Due to the Covid-19 pandemic it is important that you check each airline travel updates before booking a flight as well as right before your flight. Click here to read about travel safety during Covid-19 with Emirates.
What are the terms for reimbursement for cancelled or delayed flights with Emirates?
If you had a problem with a flight, such as a cancellation, delays or you were denied boarding you should ask if you are eligible for compensation. These may include a hotel room to wait for the next available flight, phone calls, refreshments or a choice for reimbursement. This is Emirates website for cancellations. And click here to change your flight.
How do I check in for my Emirates flight?
If your flight is coming up we recommend you do your check-in online, this way you will be able to bypass lines and avoid some of the airport hassle. For online check-in log in with your last name and booking reference.
How do I manage my Emirates flight booking?
If you have already booked your flight you can add baggage, select your seat, change your flight, the passenger details, view the booking, insure your travel, select special meals among others online. Click here to manage your Emirates booking.
What is the status of my Emirates flight?
Check for the status of a Emirates flight here. Enter the route or flight number and departing date.
How to contact Emirates?
To contact Emirates, either to file a claim, ask a questions or any other reason, you can do so by calling : 3448002777 (Customer Service)

You can also reach Emirates online through this options: