airlines > Royal Air Maroc
An issue with Royal Air Maroc?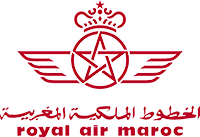 Here's a guide through people's most frequent issues with Royal Air Maroc and how to sort them out. Get all the available contact options to reach Royal Air Maroc and how to file a complaint.
Royal Air Maroc telephone numbers
| | |
| --- | --- |
| Customer Services | 02073075800 |
Royal Air Maroc (RAM) is a Moroccan airline company which was founded in February 1957. The airline's head office is located in the Casablanca-Anfa Airport (CMN), Morocco. The company operates scheduled and charter flights to destinations in Africa, Europe, North America, South America and the Middle East. RAM also has a codeshare agreement with Delta Air Lines. The airline commenced services to the United Kingdom in the early 1960s and currently operates six scheduled routes from London airports to Casablanca, Rabat, Marrakech, Agadir, Tangier and Fes. In 2013, RAM carried nearly 1.5 million passengers on its UK routes.

The origins of Royal Air Maroc can be traced back to February 1957 when the Moroccan government established the Compagnie Nationale de Transports Aériens (CNTA). The airline operated a small fleet of three Douglas DC-3 aircraft and provided domestic services within Morocco. In 1962, the airline expanded its operations into Europe and commenced scheduled services from Casablanca to London Gatwick Airport (LGW) using Sud Aviation Caravelle aircraft. The following year, RAM added new routes from Casablanca to Paris Orly Airport (ORY) and Amsterdam Airport Schiphol (AMS). In 1965, the airline became a member of the International Air Transport Association (IATA).
What is Royal Air Maroc Covid policy?
What are the terms for reimbursement for cancelled or delayed flights with Royal Air Maroc?
If your travel plans changed you can cancel your Royal Air Maroc booking or request a refund online. Go to this link to read about refunds, changing, cancelling or amending a booking.
How do I check in for my Royal Air Maroc flight?
You can check in online starting 24 hours before your flight is scheduled to depart. To do this, go to the airline's website and enter your booking reference and last name. Once you've retrieved your booking, select 'Check in' and follow the prompts.
To check-in online to your flight go to this link. This option is available from 48 hours and up to 2 hours before departure. Login with your booking reference and last name.

Alternatively, you can check in at the airport. Royal Air Maroc has self-service check-in kiosks available at most airports, which can make the process quicker and easier. To use a kiosk, have your booking reference and passport ready. Once you've located a kiosk, select your language and follow the on-screen instructions.
If you prefer, you can also check in with a Royal Air Maroc agent at the airport. To do this, simply go to the check-in counter and present your passport and booking reference. The agent will take care of the rest.
Whichever method you choose, be sure to check in before the airline's deadline. For most Royal Air Maroc flights, this is 45 minutes before scheduled departure time. If you don't check in on time, you may not be able to board your flight.
How do I manage my Royal Air Maroc flight booking?
To manage your flight go to this link. Login with your booking number and last name. By login into your reservation you'll be able to view, print or email your itinerary and ticket, change classes, select your seat and purchase excess baggage.
What is the status of my Royal Air Maroc flight?
If your flight is near departure or you are going to meet someone at the airport, search for a flight status go to this link. Search for a flight by route and date or by flight number and date.
How to contact Royal Air Maroc?
To contact Royal Air Maroc, either to file a claim, ask a questions or any other reason, you can do so by calling : 02073075800 (Customer Services)

You can also reach Royal Air Maroc online through this options: