airlines > SpiceJet
An issue with SpiceJet?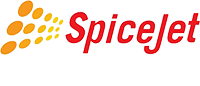 Here's a guide through people's most frequent issues with SpiceJet and how to sort them out. Get all the available contact options to reach SpiceJet and how to file a complaint.
SpiceJet telephone numbers
| | |
| --- | --- |
| Reservations | 009101244983410 |
| Sales | 009101247101600 |
SpiceJet is a low-cost airline company based in India. It was founded in 2005 by Ajay Singh. The company operates domestic and international flights from several airports in India, as well as several airports in the United Kingdom. SpiceJet is the second largest low-cost airline in India, after IndiGo. The company has been profitable since 2006 and has consistently grown its passenger numbers and market share.
What is SpiceJet Covid policy?
Read about entry requirements, plan your trip, special hygiene measures and flexible booking options before booking your flight and right before your flight. Click here to read about Spice Jet Covid-19 travel updates.
What are the terms for reimbursement for cancelled or delayed flights with SpiceJet?
If your travel plans changed you can cancel your SpiceJet booking or request a refund online. Go to this link to request a refund if you had and problem with your flight.
How do I check in for my SpiceJet flight?
To check-in to your flight go to this link. This option is usually from 48 hours and up to 4 hours before departure. Login with your PNR number and last name or email address.
How do I manage my SpiceJets flight booking?
To manage your flight go to this link. Login with your PNR number and last name or email address. By login into your reservation you'll be able to view, print or email your itinerary and ticket, change classes, select your seat and purchase excess baggage.
What is the status of my SpiceJet flight?
If your flight is near departure or you are going to meet someone at the airport, search for a flight status go to this link. Search by flight number or arrival and departure city and date.
How to contact SpiceJet?
To contact SpiceJet, either to file a claim, ask a questions or any other reason, you can do so by calling : 009101244983410 (Reservations) 009101247101600 (Sales)

You can also reach SpiceJet online through this options: