credit-loans > 1Plus1 Loans
An issue with 1Plus1 Loans?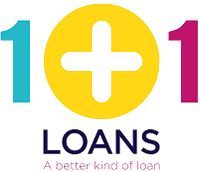 Here's a guide through people's most frequent issues with 1Plus1 Loans and how to sort them out. Get all the available contact options to reach 1Plus1 Loans and how to file a complaint.
1Plus1 Loans telephone numbers
| | |
| --- | --- |
| Customer Service | 0330 1200 313 |
| From outside UK | 44 1904 500 069 |
1Plus1 Loans is a financial services company that operates in the United Kingdom. They provide a variety of services, including personal loans, business loans, and credit cards. Their products are designed to help people achieve their financial goals. 1Plus1 Loans is committed to providing excellent customer service, and they work hard to make sure that their products are accessible and affordable for everyone. They are a trusted source of financial information and advice, and they have a track record of helping people achieve their dreams.
What are the requirements to apply for a 1Plus1 Loan?
In order to apply for a 1Plus1 Loan you need to be over 21 years old or over 18 if you are a home owner, reside in the Uk, have a Uk bank account, a clean credit history and be able to pay in case that your loan is rejected.
What are the necessary documents to apply for a 1Plus1 Loan?
To have your loan you have to sign a guarantor digital contract. You will receive it by sms and email. After that, they will contact you for a simple verbal agreement.
What If I regret with my 1Plus1 Loan?
If you change your mind and want to cancel the agreement, you have to notify the company within 14 days and your money will be rapidly returned.
Can I apply again for a 1PLus1 Loan if my guarantor was rejected?
For applying to 1Plus1 they give you three opportunities. If they continue rejecting your loan, your application will be canceled
How to contact 1Plus1 Loans?
To contact 1Plus1 Loans, either to file a claim, ask a questions or any other reason, you can do so by calling : 0330 1200 313 (Customer Service) 44 1904 500 069 (From outside UK)

You can also reach 1Plus1 Loans online through this options: