credit-loans > AIB
An issue with AIB?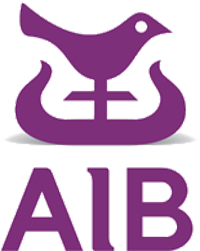 Here's a guide through people's most frequent issues with AIB and how to sort them out. Get all the available contact options to reach AIB and how to file a complaint.
AIB telephone numbers
| | |
| --- | --- |
| Initial Loans | 0800 38 22 65 |
| Customer Service | 0818 724 020 option 6 |
| From outside Irland | 353 1771 24 24 option 6 |
AIB is one of the largest banks in Ireland and it also has a large presence in the United Kingdom. The company provides a wide range of loan and credit services to individuals and businesses in both countries. Some of the services that AIB offers include personal loans, car loans, mortgages, and business loans. The company is also a major provider of credit cards and its products are sold through a number of retail outlets. AIB has been in operation for over 100 years and it has a strong reputation for providing quality products and services.
How do you apply for an AIB loan?
In order to apply for an AIB loan it would depend on how much you want to borrow. If the amount is from 1.000 to 30.000 euros you can apply by internet banking or by AIB App. If you want a higher amount, you hav to contact the company and they will call you. In all cases you have to be ober 18 years old and a UK resident.
What are the necessary documents to apply for an AIB loan?
If you want to apply for an AIB loan you need to prove your identity, your home address, your income, your expenses and your credit history.
How to contact AIB?
To contact AIB, either to file a claim, ask a questions or any other reason, you can do so by calling : 0800 38 22 65 (Initial Loans) 0818 724 020 option 6 (Customer Service) 353 1771 24 24 option 6 (From outside Irland)

You can also reach AIB online through this options: