credit-loans > Barclays
An issue with Barclays?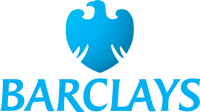 Here's a guide through people's most frequent issues with Barclays and how to sort them out. Get all the available contact options to reach Barclays and how to file a complaint.
Barclays telephone numbers
| | |
| --- | --- |
| Loan applications | 0345 600 2323 |
| From ouside UK | 44 247 684 2063 |
Barclays is a multinational banking and financial services company with its origins in the United Kingdom. The company has operations in over 50 countries and provides a wide range of banking and credit services to consumers and businesses. In the United Kingdom, Barclays is one of the largest providers of personal loans, mortgages, and credit cards. The company's loan products are designed to meet the needs of consumers and businesses of all sizes, and Barclays offers a variety of repayment terms to suit the unique needs of each customer. In addition to its loan products, Barclays also provides a variety of other financial services, including savings accounts, investment advice, and insurance products.
What I need to apply for a Barclays Loan?
If you want to apply for a loan at Barclays you only must be over 18, be a UK resident and have a Barclays account or card. You can do the application easily through online banking or by the Barclays app.
What if I change my mind regarding my loan at Barclays?
If you regret, about yor Barclays loan application, they will charge you with a fee equal to 30 days plus interests.
How to contact Barclays?
To contact Barclays, either to file a claim, ask a questions or any other reason, you can do so by calling : 0345 600 2323 (Loan applications ) 44 247 684 2063 (From ouside UK)

You can also reach Barclays online through this options: