An issue with Barclays?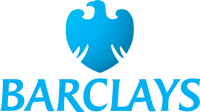 Here's a guide through people's most frequent issues with Barclays and how to sort them out. Get all the available contact options to reach Barclays and how to file a complaint.
Barclays telephone numbers
| | |
| --- | --- |
| Loan applications | 0345 600 2323 |
| From ouside UK | 44 247 684 2063 |
What I need to apply for a Barclays Loan?
If you want to apply for a loan at Barclays you only must be over 18, be a UK resident and have a Barclays account or card. You can do the application easily through online banking or by the Barclays app.
What if I change my mind regarding my loan at Barclays?
If you regret, about yor Barclays loan application, they will charge you with a fee equal to 30 days plus interests.
How to contact Barclays?
To contact Barclays, either to file a claim, ask a questions or any other reason, you can do so by calling : 0345 600 2323 (Loan applications ) 44 247 684 2063 (From ouside UK)

You can also reach Barclays online through this options: