credit-loans > RBS
An issue with RBS?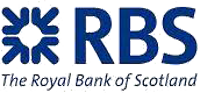 Here's a guide through people's most frequent issues with RBS and how to sort them out. Get all the available contact options to reach RBS and how to file a complaint.
How do I apply for a RBS loan?
To apply for a RBS loan you just have yo be over 18 years old, be a Uk resident, have a regular income and have a Royal Bank of Scotland account for at least three years,have a good credit history for the last six years, have not applied for a personal loan in the last 28 days You can complete your application easily on line.
What documents do you need to apply for a RBS Loan?
In order to apply for a RBS loan you will need to prove the information given in your application: identity, income and credit history.
How to contact RBS?
doesn't have any customer services telephone number. In order to contact the company, you need to do it online. You can do so though: