energy-gas > E.ON
An issue with E.ON?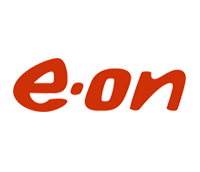 Here's a guide through people's most frequent issues with E.ON and how to sort them out. Get all the available contact options to reach E.ON and how to file a complaint.
E.ON telephone numbers
| | |
| --- | --- |
| Gas Emergency | 0800 111 999 |
| Customer Service | 0345 052 0000 |
What I have to do to switch to E.ON?
To switch to E.ON you have to look for a quote through their web site. After that, E.ON will contact your supplier and ask you for your first meters readings in order to send them to your old supplier. Process finished.
What if I want to cancel my contract with British Gas?
If you want to cancel your agreement with E.ON, you have to notify the company. If you have any credit with them, they will refund it to your account.
What I have to do if I want to continue with British Gas after I move?
If you're moving home and you want to continue with E.ON, you just have to inform your moving through your online account and put your new address. If you don't have an online account, you can easily create it through the website.
How to contact E.ON?
To contact E.ON, either to file a claim, ask a questions or any other reason, you can do so by calling : 0800 111 999 (Gas Emergency) 0345 052 0000 (Customer Service)

You can also reach E.ON online through this options: