insurance > AA
An issue with AA?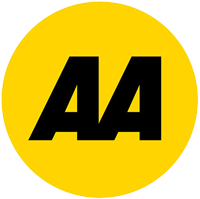 Here's a guide through people's most frequent issues with AA and how to sort them out. Get all the available contact options to reach AA and how to file a complaint.
AA telephone numbers
| | |
| --- | --- |
| Car Insurance | 0800 316 2456 |
| Car Insurance Claims 24/7 | 0800 269 622 |
| Policy Queries | 0370 533 2211 |
| Sales | 0800 88 77 66 |
| Complaints | 0344 209 0556 or 0161 333 5910 |
What do I do if I have a car breakdown being assured by AA insurance?
If your vehicle breaks down you should try to move away from the moving traffic, turn your hazard warning lights on, be on a safe place and call AA Insurance at 0800 88 77 66 and request for assistance. This is a 24/7 AA number where you will be assisted. You don´t need to be a Member in order to request for assistance, but if you are, you can also get in touch with AA through AA app.
How do I terminate my Membership contract with AA?
You can terminate your membership as soon as 14 days after receiving the documents or commencing the agreement contract. You must give notice 30 days in advance by calling 0343 316 4444. The cancellation will take effect at the next payment date following the end of the notice period.
What do I do if I have a car accident being assured by AA insurance?
Regardless the fault, if you are involved in an accident, call AA Insurance at 0800 269 622. Have your policy number handy (placed in your Statement of Insurance) in order to make the process run faster. If the accident involved another car, do not admit culpability, exchange number, address, phone number, insurance company details and policy number. Write down how the accident happened, take pictures if you can of both vehicles, scene and road layout.
How to contact AA?
To contact AA, either to file a claim, ask a questions or any other reason, you can do so by calling : 0800 316 2456 (Car Insurance) 0800 269 622 (Car Insurance Claims 24/7) 0370 533 2211 (Policy Queries) 0800 88 77 66 (Sales) 0344 209 0556 or 0161 333 5910 (Complaints)

You can also reach AA online through this options: