insurance > Ageas
An issue with Ageas?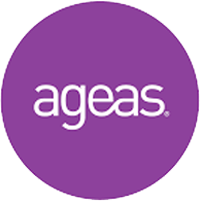 Here's a guide through people's most frequent issues with Ageas and how to sort them out. Get all the available contact options to reach Ageas and how to file a complaint.
Ageas telephone numbers
| | |
| --- | --- |
| Policy Queries | 0345 165 0570 |
| Claims | 0345 125 2450 |
| Green Card | 0345 165 0914 |
| Sales | 0345 165 0920 |
What should I do in case of a car accident being assured by Ageas Insurance?
If you suffer an accident first make sure you and your passengers are safe, call an ambulance if needed and then call 0345 125 2450. If there is another car involved exchange personal, car and insurance information and report it within 24 hours to the police.
How do I cancel my policy with Ageas Insurance?
To cancel your policy please call 0345 165 0570. If you cancel you policy within 14 days of the purchase date or the date of receiving the documents you will get refund. If the cancellation is made after 14 days or after receiving the documents, you will be refunded what is left of your coverage time and some cancellation fees will apply.
What do I do if I have a car breakdown being assured by Ageas Insurance?
If you suffer from a car breakdown try to pull over, get to a safe place, turn your dangerous hazard lights on and call 0345 125 2450, 24/7.
How to contact Ageas?
To contact Ageas, either to file a claim, ask a questions or any other reason, you can do so by calling : 0345 165 0570 (Policy Queries) 0345 125 2450 (Claims) 0345 165 0914 (Green Card) 0345 165 0920 (Sales)

You can also reach Ageas online through this options: