insurance > Axa
An issue with Axa?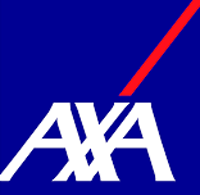 Here's a guide through people's most frequent issues with Axa and how to sort them out. Get all the available contact options to reach Axa and how to file a complaint.
Axa telephone numbers
| | |
| --- | --- |
| Customer Service | 0330 024 1158 |
| Breakdown line | 0345 602 9761 |
| Payment Help | 0330 024 1229 |
How do I cancel my policy with AXA?
You can terminate your policy with AXA through your AXA Account in most cases or you can call 0330 024 1158. Keep in mind that some charges may apply and if you have a claim open, you won't be able to terminate the contract until that claim is solved.
What do I do if I have a car breakdown being assured by AXA?
If you suffer a car breakdown you can call 0345 602 9761 24/7 for assistance. You will be asked your name, home postcode, policy number, vehicle registration number, model, color and exact location.
How can I file a complaint with AXA Insurance?
If you have any complaints you can call 0330 024 1158, send an email at [email protected] or by post at Customer Relations Manager, AXA Insurance, PO Box 2796, BOLTON, BL6 9LZ
How to contact Axa?
To contact Axa, either to file a claim, ask a questions or any other reason, you can do so by calling : 0330 024 1158 (Customer Service) 0345 602 9761 (Breakdown line) 0330 024 1229 (Payment Help)

You can also reach Axa online through this options: