insurance > NFU Mutual
An issue with NFU Mutual?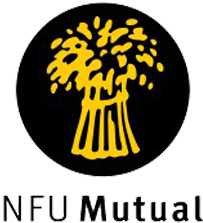 Here's a guide through people's most frequent issues with NFU Mutual and how to sort them out. Get all the available contact options to reach NFU Mutual and how to file a complaint.
NFU Mutual telephone numbers
| | |
| --- | --- |
| Customer Service | 0808 149 4152 |
| Claims | 0808 273 3742 |
| Customer Service | 0808 252 3359 |
How can I file a complaint with NFU Mutual Insurance?
You can file a complaint via post at Customer Relationship Team, NFU Mutual, Tiddington Road, Stratford-upon-Avon, Warwickshire, CV37 7BJ or online via their website here. Make sure to include a reference, policy or claim number to fasten the process which can take up to 8 weeks from the initial contact to get an outcome.
How do I make a claim with NFU Mutual Insurance?
You can make a claim by phone at 0808 273 3742 24/7. This includes agricultural vehicles, equine, holyday accommodation, dog and cat, business, housing, commercial vehicles, farming and travel insurance claims. If a third party is involved in any you should get personal and insurance information and report this as soon as possible to recover the costs of reparation. For example in case of a car incident, glass or windshield reparation or replacement is free (only extra work will be charged).
How do I cancel my policy with NFU Mutual Insurance?
You can cancel your insurance by calling NFU Mutual customer service at 0808 149 4152 where you will be asked for your policy information. Some cancelation fees may apply such as administrative expenses or the days you´ve been covered from asking for the service cancellation. Also, Customer Service will try to find a better deal to keep you as a client so you will also be asked to analyze this information.
How to contact NFU Mutual?
To contact NFU Mutual, either to file a claim, ask a questions or any other reason, you can do so by calling : 0808 149 4152 (Customer Service) 0808 273 3742 (Claims) 0808 252 3359 (Customer Service)

You can also reach NFU Mutual online through this options: