online-payments > Stripe
An issue with Stripe?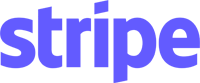 Here's a guide through people's most frequent issues with Stripe and how to sort them out. Get all the available contact options to reach Stripe and how to file a complaint.
How can I close a Stripe account?
You can close your account by logging to your Stripe account / Settings / Account details / Close account. Your existing balance must be paid before you close your account and it is recommended to export any information you may have. Also, keep in mind that if you opened your Stripe account through a third party, this procedure will only close your Stripe account leaving the third party account unmodified, as well as the other way around too.
How can I issue a refund with Stripe?
You can issue a refund with the Dashboard or the Stripe API. Go to Payments overview / ••• icon / Refund charge and enter the amount to be refunded. Total and partial refunds are available and you must select a reason. Once the process begins you can´t cancel a refund.
When the money is deposited on my bank account with Stripe?
It depends on your location and the bank entity you add on Stripe. For the first payout its normal to wait between 7 to 14 business days. Stripe allows you to schedule the payouts on a daily, weekly or monthly basis but it's up to your bank the time it takes to make the funds available on your balance.
How to contact Stripe?
doesn't have any customer services telephone number. In order to contact the company, you need to do it online. You can do so though: