parcel-courier > Air Courier
An issue with Air Courier?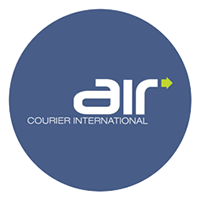 Here's a guide through people's most frequent issues with Air Courier and how to sort them out. Get all the available contact options to reach Air Courier and how to file a complaint.
Air Courier telephone numbers
| | |
| --- | --- |
| Customer Services | 02037908786 |
Air Courier is a parcel and courier company that has its origins in the United Kingdom. It is a company that has been in existence for over two decades, and it has a reputation for providing quality services to its customers. The company operates a fleet of modern vehicles, and it has a team of experienced and qualified drivers. Air Courier offers a range of services, including next-day delivery, timed delivery, and international delivery. It also offers a collection service, and it has a large network of depots throughout the United Kingdom.
How to track your Air Courier parcel?
To track your shipment with Air Courier you'll need your access code, username and password. Once you are log in you'll be able to track your parcel. Click on this link to go to the parcel tracker website.
What to do if my Air Courier parcel got broken or is missing?
If your shipment is delayed, Air Courier will not take responsibility since this is not a part of your contract with them. However, they aim to provide the best possible service and try to ship according to schedule. It's important that you know that Air Courier is not responsible for damages or loss caused by delays.
How to file a complaint with Air Courier?
To file a complaint with Air Courier you have to send a written letter to them within 30 days from the date they accepted the shipment. After that they have no liability.
How to contact Air Courier?
To contact Air Courier, either to file a claim, ask a questions or any other reason, you can do so by calling : 02037908786 (Customer Services)

You can also reach Air Courier online through this options: