parcel-courier > Parcelhub
An issue with Parcelhub?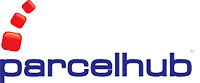 Here's a guide through people's most frequent issues with Parcelhub and how to sort them out. Get all the available contact options to reach Parcelhub and how to file a complaint.
Parcelhub telephone numbers
| | |
| --- | --- |
| Customer Accounts | 1159503018 |
| Customer Services | 01159342554 |
| Technical Support | 1159503018 |
From humble beginnings in a single office in Leicestershire, Parcelhub has grown into one of the largest parcel delivery companies in the UK. The company now operates from 11 hubs nationwide, and delivers over 2 million parcels every month. Parcelhub was founded in 2006 by current CEO Damian Jackman and CTO Neil Purdy. The idea for the business came about after the two friends struggled to find a courier that could meet their needs for a small online business they were running at the time. The company initially focused on providing a white-label parcel delivery service to small and medium-sized businesses. This allowed customers to manage their deliveries through one central hub, rather than dealing with multiple different courier companies. Over the years, Parcelhub has expanded its operations to include international deliveries, as well as a range of other services such as returns management and click and collect. Today, the company is recognised as one of the leading providers of parcel delivery services in the UK.
How to track your Parcelhub parcel?
To track your package with Parcelhub, go to this link to log in.
What to do if my Parcelhub parcel got broken or is missing?
If your consignment got lost or damaged, you need to let customer service know in writing within 7 days after delivery and file a complaint within 14 days.
How to contact Parcelhub?
To contact Parcelhub, either to file a claim, ask a questions or any other reason, you can do so by calling : 1159503018 (Customer Accounts) 01159342554 (Customer Services) 1159503018 (Technical Support)

You can also reach Parcelhub online through this options: