parcel-courier > Royal Mail
An issue with Royal Mail?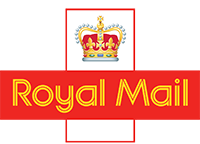 Here's a guide through people's most frequent issues with Royal Mail and how to sort them out. Get all the available contact options to reach Royal Mail and how to file a complaint.
Royal Mail telephone numbers
| | |
| --- | --- |
| Customer Servicess | 03457740740 |
| Click & Drop Contact Support | 03456113425 |
| Click & Drop Business Support | 03452661004 |
| Coronavirus Tests | 03452668038 |
Royal Mail is a postal service company in the United Kingdom, providing both mail and parcel services. It is the oldest postal service in the world, and can trace its origins back to the 16th century. Royal Mail operates a nationwide network of mailboxes and delivery offices, as well as a courier service. It has a large customer base, with around 30 million people using its services each year.
Royal Mail is a government-owned company, and is regulated by Ofcom, the communications regulator in the UK. It has been embroiled in controversy in recent years, as it has been struggling to cope with increasing competition from private companies such as TNT and DHL. In 2013, it was announced that Royal Mail would be privatised, and in October 2013 it was sold off to investors.
How to track your Royal Mail parcel?
To track and trace your delivery with Royal Mail go to this link and enter your reference number. It's a number between 9 and 27 characters long. You can find it on your item's label or your post office receipt. Can also be called barcode or reference.
What to do if my Royal Mail parcel got broken or is missing?
If the item your mail got lost, damaged or delayed you will have to make a claim. To do so you'll need the full details of the sender and recipient, the Royal Mail service used, date and location of posting, proof of postage, proof of value of the item, photos of the damaged item and the original packaging. To start your online claim for go to this link
How to file a complaint with Royal Mail?
If a Royal Mail person or vehicle has caused damage to your property contact Accident Management. For damaged caused by Royal mail property contact the National Service Center. If the damage was caused by a Royal Mail post person, go to this link and fill out the form. You'll need to upload photos of the damage, of the mail delivered that day and two quotations of the cost to repair the damage. If an item arrived damaged or with something missing go to this link to fill the online form. For more information about claims go to this link . It's important that you know that Royal Mail respond claims within 30 days.
How to contact Royal Mail?
To contact Royal Mail, either to file a claim, ask a questions or any other reason, you can do so by calling : 03457740740 (Customer Servicess) 03456113425 (Click & Drop Contact Support) 03452661004 (Click & Drop Business Support) 03452668038 (Coronavirus Tests)

You can also reach Royal Mail online through this options: