telecommunications > O2
An issue with O2?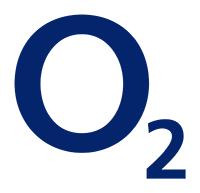 Here's a guide through people's most frequent issues with O2 and how to sort them out. Get all the available contact options to reach O2 and how to file a complaint.
O2 telephone numbers
| | |
| --- | --- |
| Pay Monthly (from mobile) | 202 |
| Pay Monthly (from landline) | 0344 8090202 |
| Pay As You Go (from mobile) | 4445 |
| Pay As You Go (from landline) | 0344 8090222 |
| Business Customer Service | 0344 8090222 |
| From Abroad | +44 7860 980 202 |
| Pay Monthly Mobile Broadband | 0344 809 0202 |
| Pay As You Go Mobile Broadband | 0344 8090 222 |
| Business Mobile Broadband | 0800 977 7337 |
O2 is a leading telecommunications company in the UK, offering mobile phone and broadband services to consumers and businesses. The company has a strong network of 4G and 5G coverage, and offers a range of tariffs and plans to suit different needs. O2 also has a wide range of mobile phones and tablets available on contract, as well as SIM-only deals. In addition to voice and data services, O2 also offers a range of value-added services such as music streaming, international calling and mobile money. The company has over 23 million customers in the UK and employs over 10,000 people. O2 is part of the Telefonica group, one of the largest telecommunications companies in the world.
How to cancel your O2 contract?
If you're looking to cancel your contract with O2 in the UK, there are a few things you need to take into account. First and foremost, you need to make sure that you're actually within your cancellation period - otherwise you'll be liable for early termination fees. Once you're sure of that, the next step is to give O2 a call and let them know that you'd like to cancel. They'll likely try to retain you as a customer by offering various discounts and deals, but if you're firm in your decision then they'll eventually process the cancellation. In most cases, you'll just need to provide them with your account number and contact details - they'll take care of the rest. Just remember that once your contract is cancelled, you'll need to pay off any remaining balance on your account before you can completely close it down. With that in mind, it's always best to have a solid plan in place before you initiate any sort of contract termination.
How do I file a complaint to O2?
If you are an O2 customer and you are having troubles with the service, you should contact the service team by web chat or phone. If you are not satisfied with the response the agent is giving you, then ask for a manager. After this, you can contact their Complaint Review Service. You can do this by sending an email to [email protected] or post:
O2 Complaints Review Service: PO BOX 694, Winchester, S023 5AP.
You should write in detail what solution you are looking for regarding your problem and don't forget to include your contact information. You will receive acknowledgement letter right away stating that the investigation started. O2 will give you a call from this number : 0800 840 0202, and they'll let you know the outcome within 5 working days. Once you are aware of the outcome you have up to 28 days to respond or they'll assume the issue is resolved and they'll close the complaint.
If you are not happy with the solution or O2 is taking too long to respond, you should contact the Ombudsman.
How to contact O2?
To contact O2, either to file a claim, ask a questions or any other reason, you can do so by calling : 202 (Pay Monthly (from mobile)) 0344 8090202 (Pay Monthly (from landline)) 4445 (Pay As You Go (from mobile)) 0344 8090222 (Pay As You Go (from landline)) 0344 8090222 (Business Customer Service) +44 7860 980 202 (From Abroad) 0344 809 0202 (Pay Monthly Mobile Broadband) 0344 8090 222 (Pay As You Go Mobile Broadband) 0800 977 7337 (Business Mobile Broadband)

You can also reach O2 online through this options: