telecommunications > ID Mobile
An issue with ID Mobile?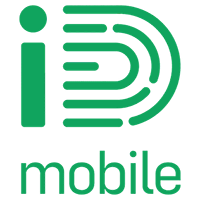 Here's a guide through people's most frequent issues with ID Mobile and how to sort them out. Get all the available contact options to reach ID Mobile and how to file a complaint.
ID Mobile telephone numbers
| | |
| --- | --- |
| Balance information / Payments | 0333 003 7777 |
ID Mobile is a UK-based telecommunications company that offers a range of mobile phone services. The company was founded in 2003 and is headquartered in London. ID Mobile offers both pay monthly and pay as you go mobile phone plans, as well as a range of mobile phones and accessories. The company also offers a range of broadband and TV services. ID Mobile has a wide network of retail partners, including Carphone Warehouse, EE, O2, Vodafone, and Virgin Media. The company also has a growing online presence and offers its services through its website and app. ID Mobile is a subsidiary of the global telecommunications giant Deutsche Telekom.
How do I cancel my contract with ID Mobile?
You have different ways to cancel your contract with ID Mobile: chatting with a live agent, calling customer service or on your ID mobile app.
If you want to leave this provider without moving to another company: you'll have to log into the app> select 'My Account' > 'Thinking of leaving' from the Manage my plan tile > select 'Switch or Cancel Now' > chose 'End your ID Mobile plan' > follow the instructions.
To move no another network and keep your number you need to get your PAC code and if you want to leave and not take your number you need to get a STAC code. To get this codes you have to send a text with the word PAC or STAC (depending your needs) and your date of birth to 65075. For example, PAC 22011990 for 22nd January 1990.
It's important you know that if you leave ID Mobile plan early you'll have to pay an early cancelation fee.
How do I file a complaint with ID Mobile?
You can file a complaint with ID Mobile online or post a letter to: iD Mobile Ltd, PO Box 686, Salford M5 0PA. Remember to include your personal details such as name and billing address and email address. They will try to respond within 7 days and keep you informed of the process. If this complaint is unresolved after eight weeks or you do not get to an agreement with ID Mobile you can refer your complaint to Ombudsman Services: Communications. You can contact the Ombudsman by phone 0330 440 1614 or post: Ombudsman Services: Communications, PO Box 730, Warrington, WA4 6WU. If you bought a service or product online you can submit your complaint to the EU online dispute resolution website by clicking on this link .
Can I return something I purchased from ID Mobile?
ID Mobile devices are bought from Carphone Warehouse, if you are within 14 of purchasing your item at a store you can return it, by post you have up to 30 days and if you're outside that timeframe it's a cancellation and you'll have to deal with ID Mobile.
How to contact ID Mobile?
To contact ID Mobile, either to file a claim, ask a questions or any other reason, you can do so by calling : 0333 003 7777 (Balance information / Payments)

You can also reach ID Mobile online through this options: