telecommunications > Talkmobile
An issue with Talkmobile?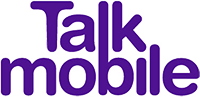 Here's a guide through people's most frequent issues with Talkmobile and how to sort them out. Get all the available contact options to reach Talkmobile and how to file a complaint.
Talkmobile telephone numbers
| | |
| --- | --- |
| Customer Services (from talkmobile line) | 5888 |
| Customer Services | 0333 304 8064 |
Talkmobile is a mobile virtual network operator (MVNO) in the United Kingdom, launched in 2007. It is a subsidiary of the Carphone Warehouse and uses the Vodafone network. Talkmobile offers both pay-monthly and pay-as-you-go mobile phone plans.
Talkmobile's pay-monthly plans include a variety of minutes, texts and data allowances, as well as unlimited calls and texts to other Talkmobile numbers. The company also offers a range of "add-ons" which can be added to a pay-monthly plan for an additional monthly fee, including international calls, more data and mobile insurance. Pay-as-you-go customers are able to top up their account with credit which can be used for calls, texts and data. Users can also choose from a selection of "bundles", which give them a certain amount of minutes, texts and data for a set price.
How do I cancel my contract with Talkmobile?
You can do this over the phone or online chatting with Talkmobile. If you are changing providers you'll need to get a PAC code to keep your number and a STAC code if you don't want the keep it. If you are only terminating your contract without switching providers you won't need any of these codes and Talkmobile will terminate the number and stop billing you for it.
How do I file a complaint with Talkmobile?
You can file a complaint with Talkmobile over the phone contacting their customer service team. You can ask for a team leader if necessary and ask for a senior manager if you don't come to an agreement. After that they'll refer your complaint to their customer relations team and will make their best efforts to resolve your problem within 5 working days or will provide you weekly updates.
If after eight weeks Talkmobile cannot resolve your complaint or you are not happy with the solution they provided you can refer to CISAS. They are an Alternative Dispute Resolution service that will review the situation. You can contact CISAS calling 020 7520 3814 or write to: CISAS, Communication and Internet Services, Adjudication Scheme, 70 Fleet Street, London, EC4Y 1EU.
I don't know what Talkmobile is charging me for
To check your bill, monthly allowance and usage if you are a Talkmobile customer you can chat with a customer service representative, call them or log in to your "My Account" > select 'Usage details.
How to contact Talkmobile?
To contact Talkmobile, either to file a claim, ask a questions or any other reason, you can do so by calling : 5888 (Customer Services (from talkmobile line)) 0333 304 8064 (Customer Services)

You can also reach Talkmobile online through this options: