travel > Tui
An issue with Tui?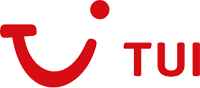 Here's a guide through people's most frequent issues with Tui and how to sort them out. Get all the available contact options to reach Tui and how to file a complaint.
Tui telephone numbers
| | |
| --- | --- |
| Customer Service | 0203 451 2688 |
What are the amendment and change policy with TUI?
You can make changes and even cancel your holiday but administrative and amendment fees will probably apply. If you are going for a cancellation fees can get up to 100% of the price you paid for the holiday. If the amendments raise the price of your holiday, you will have to pay the difference for this. Also, some elements of your holidays may not be refundable. There is an option of transferring the package to 3rd party up to 7 days prior to your departure date but still amendments fees could apply.
How can I cancel a flight with TUI?
To cancel your holiday with TUI please contact the company as soon as possible or the travel agency if it applies. Termination fees and costs will probably apply, as well as the following costs, depending on the anticipation: 69-63 days, 30%; 62-49 days, 50 %; 48-29 days, 70%; 28-15 days, 90%; 14 or less days, 100%. If the cancellation happens because of an extraordinary event at your destination, you are entitled to a complete refund.
What do I do if I have a complaint with TUI?
If you need to file a complaint, you should first address your matter to the local provider of the service and then to our representative at 0203 451 2688, 24/7, or to your local agency. You have up to 28 days after returning home from your trip to issue this complaint.
How to contact Tui?
To contact Tui, either to file a claim, ask a questions or any other reason, you can do so by calling : 0203 451 2688 (Customer Service)

You can also reach Tui online through this options: