An issue with Argos?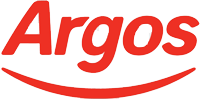 Here's a guide through people's most frequent issues with Argos and how to sort them out. Get all the available contact options to reach Argos and how to file a complaint.
Argos telephone numbers
| | |
| --- | --- |
| Customer Service | 0117 313 8872 |
| Customer Service | 0345 600 2317 |
| Customer Service | 0345 640 2020 |
How can I cancel an order with Argos?
Most of your orders can be canceled from your online account: just log in, to Your Account/ Recent Orders. However, of you made your order online and selected a Sainsbury point to collect your order, it is not possible to cancel it online. You will have to return it to the collection point or let your order expire without collecting it. If you cancel your Monthly Payment Plan, Argos will credit, close and cancel the payment within 3 working days. LiveChat is also another possibility if you ordered in any other way except for TU Clothing orders.
How can I return an order and get a refund with Argos?
If you feel like returning what you bought you have 30 days to do so in any Argos store, home collection or post. Keep in mind that everything you purchased must be unused, with all its containing parts, in its original packaging with tags, in resaleable condition, with its proof of purchase and any free items that came with the purchased product. Every refund will be processed in its original payment method: credit cards might take 7 days, PayPal can take up to 30 days. Some items such as food, pierced jewellery and underwear can't be exchanged or refunded, unless they're faulty.
How to contact Argos?
To contact Argos, either to file a claim, ask a questions or any other reason, you can do so by calling : 0117 313 8872 (Customer Service) 0345 600 2317 (Customer Service ) 0345 640 2020 (Customer Service )

You can also reach Argos online through this options: