An issue with Very?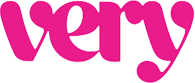 Here's a guide through people's most frequent issues with Very and how to sort them out. Get all the available contact options to reach Very and how to file a complaint.
How can I return an item from Very?
You can return an item by logging into My Account/ Returns if the product is within 28-day approval guarantee period. Returns can be made through Collect+, with a max weight of 10 kg; Post Office, with a max weight of 20 kg; Home Collection for large items only; and Supplier Direct Returns with no limits. Refunds may take up to 14 days to process and be accredited in your account.
How can I cancel an order from Very?
To cancel your order, log in to My Account/ Recent Orders/ Cancel Item on selected item. Note that your order could be processed when you cancel it, if this is the case it might take a bit longer. You have 14 days to cancel the order upon receiving the goods, except for personalized products, certain audio/video equipment/computer software that cannot be canceled.
How to contact Very?
doesn't have any customer services telephone number. In order to contact the company, you need to do it online. You can do so though: